This award honors local public policies in Latin American and the Caribbean that advance social change toward equlity, diversity and non-discrimination in cities.
The CIPDH-UNESCO calls for applications to the 2019 Construir Igualdad award, an initiative aimed at honoring public policies designed and implemented by local governments in Latin America and the Caribbean that stand out for promoting and advancing social transformation in favor of inclusion and non-discrimination.
In this new edition, local governments can apply to one of these three categories, according to the population in the city:
More than 1 million inhabitants

Between 100,000 and 1 million inhabitants

Cities with fewer than 100,000 inhabitants
For each of the categories, a panel will chose a winning policy.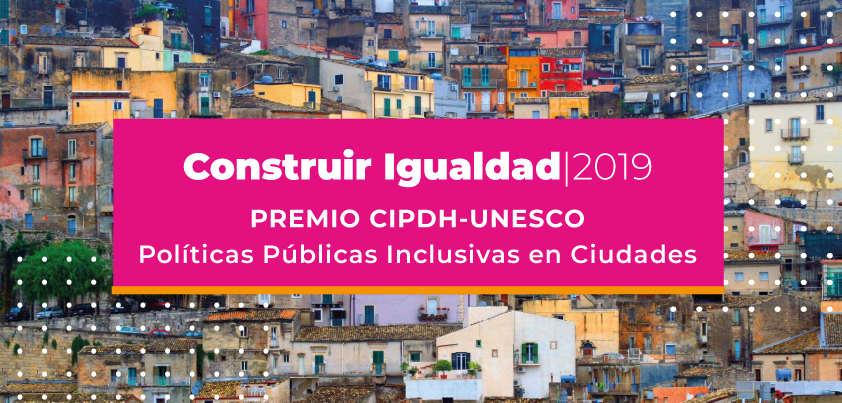 Eligible public policies are those designed and/or implemented by a local government in the region that address one of the following:
The fight against discrimination, xenophobia and racism

Building intercultural societies

Respecting and promoting diversity

Inclusiveness of vulnerable groups
APPLICATION PERIOD: May 20th to August 15th, 2019