ON TUESDAY 22 OCTOBER AT CENTRO CULTURAL SAN MARTÍN (BUENOS AIRES, ARGENTINA) THE CIPDH-UNESCO PRESENTED THE PROJECT ON THE SITES OF MEMORY RELATED TO SERIOUS HUMAN RIGHTS VIOLATIONS WITH A DISCUSSION PANEL ON ITS PURPOSES AND METHODOLOGIES.
In a dialogue with specialists, the International Center for the Promotion of Human Rights presented Memorias Situadas, an interactive and permanently updated map of the Sites of Memory.
Patricia Tappatá Valdez, Director of the CIPDH-UNESCO, and Grégoire Champenois from the work team welcomed the attendees and set the context, in their speech, for the methodology and thematic discussions that were considered when devising the tool. Afterwards, there was an exchange of views among the members of the Initiative Advisory Council who were part of the panel: Fabián Oddone (Member of the Argentine Foreign Affairs Service), Rubén Chababo (Secretary of Human Rights from the Rosario National University), Adrián Gorelik (Architect and PhD in History from Buenos Aires University – Argentina and independent researcher at CONICET) and Claudia Cabouli (National Director of Cultural Assets and Sites of the Argentine Secretariat of Culture) with the participation of Alejandro Katz, journalist and editor, as moderator.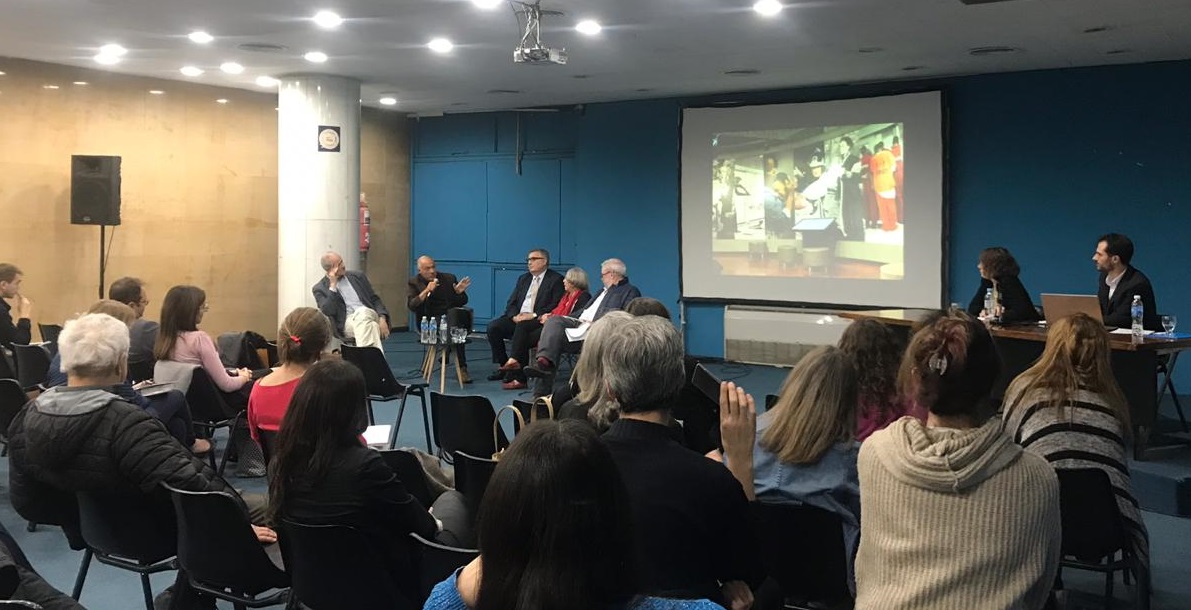 Memory, its interaction with oblivion, its different ways of expressions, materialization and awareness raising, and the place of tangible and intangible heritage were the core concepts of the discussion panel. "No site of memory results from spontaneous generation", said Chababo in his speech in order to highlight the previous work required. According to Gorelik "memory is that which nourishes the remembrance of something traumatic during the history of a society". In turn, Cabouli highlighted the job of the communities, by stating that "the way they keep memory and how they bring memory to action are essential".
With #MemoriasSituadas initiative, the CIPDH-UNESCO aims to raise awareness about how different communities address their traumatic past by showing diversity, peculiarities and similarities in the way we "keep memory" and make history known to new generations.
To access this tool, please see this link .
To know more about this initiative: