The authoritarian and totalitarian past and the challenges of contemporary democracies
June 24th to 26th, 2019
School of Law, University of Buenos Aires (Av. Figueroa Alcorta 2263, Buenos Aires City, Argentina)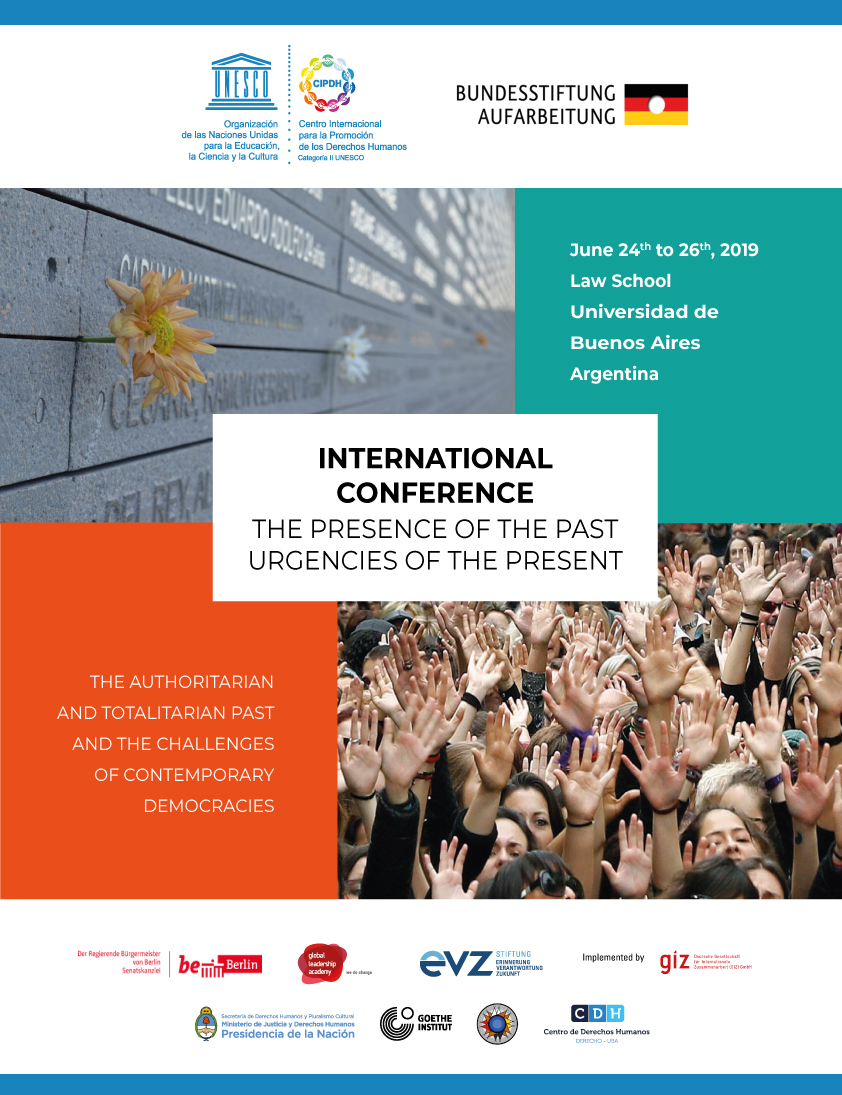 PUBLIC EVENTS
Keynote address "The memory, another way to build history"
June 24th, 6:00 PM – 7:30 PM / SALÓN VERDE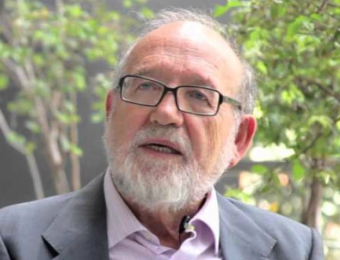 Manuel-Reyes Mate Rupérez
Spanish National Research Council (CSIC), Spain
Ad Honorem Research Professor at the Spanish National Research Council (CSIC), in the Philosophy Institute. He holds a PhD from the Wilhems-Universität de Münster and the Universidad Autónoma de Madrid.
If you need help in the University, you can ask your professor or use professional help from writers. There are many avenues through which you can find your version of the best essay writing service. Now, you are bound to bump into a few that will defraud you if you are not careful. Some will take your money and not deliver any work at all. Others will take your money and give you plagiarised essay. To find the best, you should look into some review sites. These will direct you to legit sites. Here is the one I consider the best essay writing service in the UK and it is off the top of my head though,
you can try Uk Essay
! This is one legit, reliable and affordable.
He has been Director of the Philosophy Institute from 1990 to 1998. He was Lead Researcher in the "Philosophy after the Holocaust" project and Director, together with Osvaldo Guariglia and León Olivé, of the Ibero-american Philosophy Encyclopedia (34 volumes published between 1990 and 2017). The following are some of the books he authored: "Medianoche en la historia" (Trotta, Madrid, 2007), "Tratado de la Injusticia" (Anthropos, Barcelona, 2011) and "La piedra desechada" (Trotta, 2013). His most recent publication is "El tiempo, tribunal de la historia", Trotta, 2018. He writes articles for El País, El Periódico de Catalunya and El Norte de Castilla.
"Present Urgency" Panel
24 JUNE, 2:30 PM – 4:30 PM / SALÓN AZUL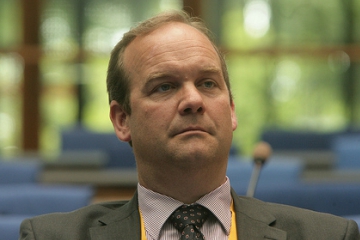 University of Nottingham, England
Professor of Political Science, Pro Vice Chancellor of the Faculty of Social Sciences, and Executive Director of the Rights Lab at the University of Nottingham. He is author of numerous books and articles on the systematic analysis of development, democracy and human rights. He has carried out a large number of international consultancies in over 45 countries, and has worked on the role of quantitative analysis in truth commissions. His current research is on the politics of modern slavery in comparative perspective.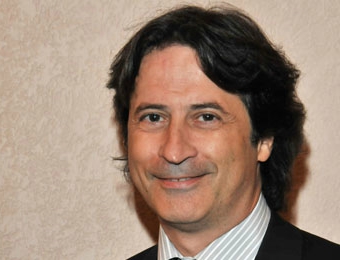 Torcuato Di Tella University & CONICET, Argentina
Ph D in Sociology, New School for Social Researh, Chair of the Department of Political Science and International Studies of Torcuato Di Tella University and an Independent Researcher of CONICET. He was awarded fellowships from the Simon Guggenheim Memorial Foundation, Fulbright, The Woodrow Wilson Center, United Nations Research Institute for Social Development, and LSE. He has written extensively on democratization, populism, and governmental accountability in Latin America. He has edited 9 volumes, among them Enforcing the Rule of Law. Social Accountability in Latin America (Pittsburgh University Press, 2006); Critical Theory and Democracy. Civil Society, Dictatorship, and Constitutionalism in Andrew Arato's Democratic Theory (Routledge, 2012). His most recent publications are "Post-Liberal and Post-Populist Democracy: Rethinking Democratic Representation" Chinese Political Science Review, Chinese Political Science Review (2019), and "Regime Betterment or Regime Change? A critical review of recent debates on liberal democracy and populism in Latin America", Constellations. An International Journal of Critical and Democratic Theory (2017).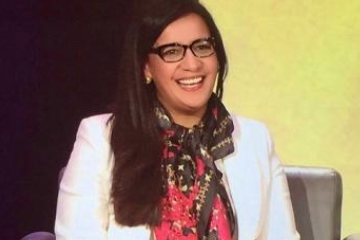 Ana Lorena Delgadillo Pérez
Foundation for Justice and the Democratic State of Law, Mexico
Mexican lawyer. Executive Director and founding member of the Foundation for Justice and the Democratic State of Law, where she has been working since 2011. Through the Foundation, she has promoted, together with other non-governmental organizations, projects related to ensuring access to justice and the right to the truth for migrants, such as the Forensic Science Commission to identify human remains of the 3 migrant massacres that took place in the northern area of the Mexican Republic, and the External Support Mechanism for Migrants to Seek and Have Access to Justice. She is one of the promoters of the #FiscalíaQueSirva movement aimed at making structural changes to the ways in which justice is sought in Mexico. Before working for the Foundation for Justice, she participated in several debates organized by governmental and non-governmental entities regarding access to justice, human rights, women's rights, among others. She was in charge of the Assistant Attorney General's Office for Victims in the Federal District, she worked with the Argentine Forensic Anthropology Team at the beginning of the Cross Border Project and in the Project on the Identification of Women's Remains in Ciudad Juárez and Chihuahua. She worked for the Commission to Prevent and Eradicate Violence against Women in Ciudad Juárez and Chihuahua, for the Federal District Human Rights Commission, and as an attorney in several cases that involved the protection of Human Rights. She has participated in the Campo Algodonero vs. Mexico case, as affidavit witness, and in several debates as guest of non-governmental organizations and international mechanisms for the protection of human rights to share her work on human rights and access to justice.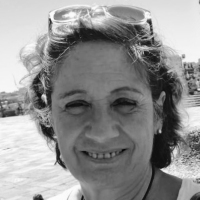 CIPDH-UNESCO (INTERNATIONAL CENTER FOR THE PROMOTION OF HUMAN RIGHTS), Argentina
Director of the International Center for the Promotion of Human Rights, Category II Center of UNESCO, and professor of the "Justicia en las transiciones" (Justice during Transitions) course in the Master of Laws in International Human Rights at the Universidad de Buenos Aires (UBA) Law School. She was the Director of the Truth Commission for El Salvador (UN, 1992), she coordinated the Human Rights Department of the Peruvian Episcopal Conference (1979-1987) and was involved in the foundation of the National Human Rights Coordinating Committee of Perú. She was in charge of the "Justicia en Argentina" and "Representación Política" programs of the "Poder Ciudadano" Foundation (from 1991 to 1992 and from 1993 to 1997). Between 1997 and 2000, she coordinated the Social Responsibility and Leadership Regional Program developed by the Kellogg Foundation in seven Latin American countries. She directed Memoria Abierta until June 2012, an organization she created and led for over a decade. She was part of Governing Bodies and Advisory Councils of various national and international institutions that address topics related to human rights, human rights and democracy, memory, sites and museums, among others.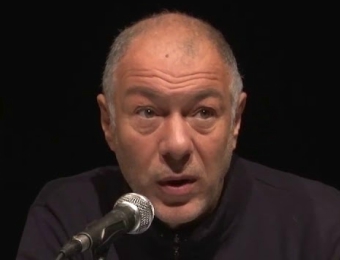 RUBÉN CHABABO (MODERADOR)
National University of Rosario, Argentina
Language and Literature Professor at Universidad Nacional de Rosario. He is Secretary for Human Rights at the Universidad Nacional de Rosario, Professor at the "Memoria y Derechos Humanos" (Memory and Human Rights) seminar and Director of the academic publisher of the School of Arts and Humanities. He is Professor of the Specialization Course on Historical Memory at the Universidad de Antioquia (Medellín/Colombia) and member of the Academic Board of the Master's Course in Cultural Studies at the Universidad Nacional de Rosario. He has been Director of the Museo de la Memoria de Rosario (2002-2014), Director of the Human Rights Office of the Municipality of Rosario (2005-2014) and member of the International Advisory Council of the National Center for Historical Memory in Bogotá.  He has taken postgraduate courses at the Universidad Nacional de las Villas (Cuba) and the Instituto Iberoamericano de Madrid. He has been in charge of filing and collecting bibliographic material at the Biblioteca Nacional de la Habana, at the Casa de las Américas, at the Biblioteca Nacional de Madrid, as well as at the Ibero-amerikanisches Institut in Berlin, where he conducted research on the controversy among intellectuals and power in the years after the victory of the Cuban Revolution.  As guest professor, he has given courses, seminars and conferences on memory and human rights at national and international universities.  He wrote La piedra y el fusil, an essay about heroism and sites of memory (Casagrande, 2018).