THE EXHIBITION "EL INFORME NUNCA MÁS: LA POTENCIA DE UN ARCHIVO" (THE NUNCA MÁS REPORT: THE POWER OF AN ARCHIVE) WAS ON DISPLAY AT THE CULTURAL HISTORICAL CENTER OF THE UNIVERSIDAD NACIONAL DEL SUR (UNS) IN BAHÍA BLANCA, BETWEEN 15 MARCH AND 12 APRIL 2019.
A selection of records, letters, lists and other little-known documents that served as basis for the mythical report of the National Commission on the Disappearance of Persons (CONADEP) were on display at the Universidad Nacional del Sur in Bahía Blanca. The exhibition, the first of a tour around different cities in the country, was the result of an agreement between the CIPDH-UNESCO and the UNS, through its Undersecretariat of Human Rights and the Humanities and Law departments.
On 15 March, at 10 AM, the exhibition opened at the Cultural Historical Center of the UNS, with a press conference in which Patricia Tappatá Valdez, Director of the CIPDH-UNESCO; Andrea Montaño, Undersecretary of Human Rights; and a representative of the Department of Humanities of the UNS participated.
On this occasion, the exhibition added documents with information specific to Bahía Blanca, where the CONADEP had sent a delegation. Moreover, during the exhibition, different educational activities, workshops and talks, among other activities, were carried out.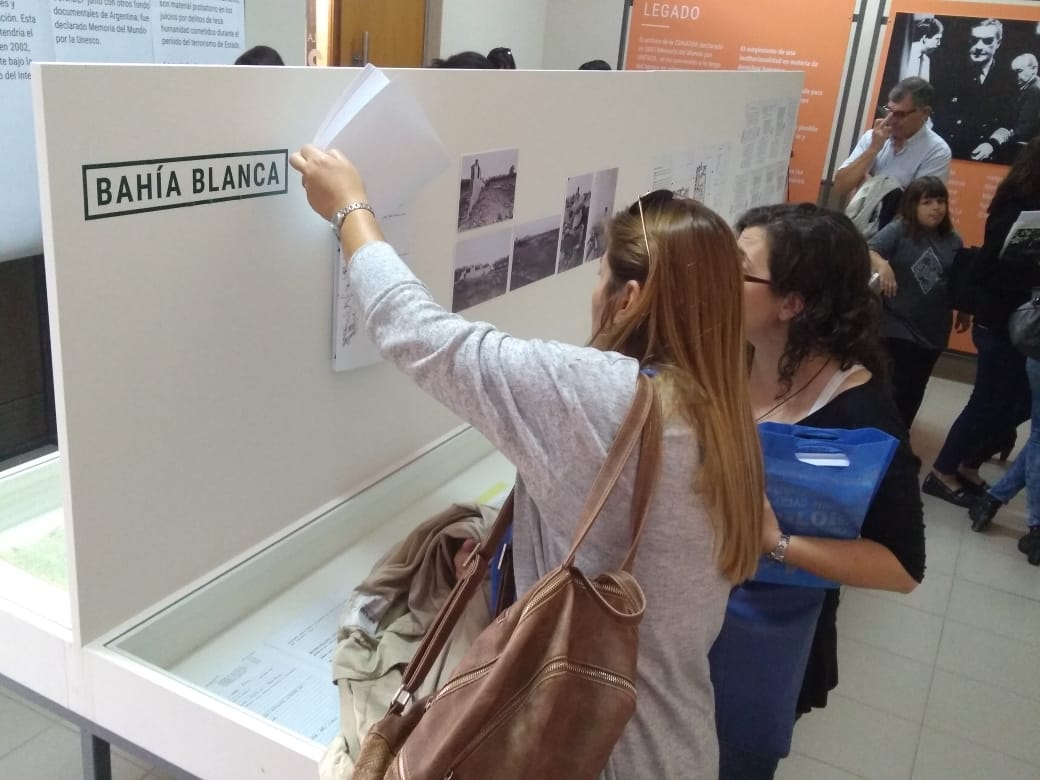 LEGACY OF THE CONADEP ARCHIVE
As a result of the joint work between the CIPDH-UNESCO and the NGO Memoria Abierta, the exhibition opened for the first time in March 2018 at the former ESMA, during the international conference "Archives and human rights: an agenda to strengthen democracy", organized by the CIPDH-UNESCO.
Curated by Luciana Delfabro, the exhibition shows the research work performed by the CONADEP between December 1983 and September 1984 for writing the Nunca Más report. Its archive is an emblematic legacy, marked by the end of a dictatorship that committed serious and systematic human rights violations and an emerging democracy. In that context, the archives of civil society and the state archives were crucial for the fight against impunity.
Due to its authentic and irreplaceable nature, the documentary collection of the CONADEP was –and still is– the support for national and international judicial investigations. Since 2007, it has also been part of UNESCO Memory of the World.
TRAVELING EXHIBITION
During 2019, the exhibition is expected to be on display at different points of the national territory, in order to offer a learning space on one of the most important processes of the recent history of Argentina and to offer the possibility of reflecting on democracy and respect for human rights.