In 2018, the General Assembly of the United Nations passed a resolution that proclaims every January 24 as International Education Day. There, the critical role of education to reach the development, bridging the poverty gap and reversing inequality is recognized.
The access to equal and inclusive education is without a doubt an essential tool for growth and personal self-improvement and a fundamental human right for the dignity of people. Not to promote this right means leaving future generations and vulnerable groups to an existence of shortcomings and difficulties to insert themselves in a world increasingly more technical and competitive.
The right to education is explicitly recognized, by the International Covenant on Economic, Social and Cultural Rights -Article13-, as well as the Convention on the Right of the Child -in articles 28 and 29-. The right to education is considered a universal human right that every State has the obligation to safeguard. In the SDG 4 of the 2030 Agenda of the United Nations for Sustainable Development ten goals in terms of education were established, where minimum goals are defined to guarantee equal access for all.
 Guaranteeing mandatory schooling in primary and secondary levels;
 Ensure equal access of women and men to a technical, professional and superior quality education, including university level;
 Remove gender inequality in education;
 Guarantee the literacy of all people of all ages;
 Promote an education based on a peace and non-violent culture that has respect for diversity;
 Contribute to the education and upgrade of qualified teachers in this process.
With the goal of supervising the progress in the achievement of educational goals within the framework of the SDGs, UNESCO publishes the Global Education Monitoring Report (GEM Report) annually.
The report is an interesting example that makes special emphasis in the role that the States have to guarantee the right to a quality education for migrants and refugees, taking into consideration the population movement in the world. Here, the summary in Spanish.
The report compares successful practices that promote the right of those who migrate, and that impact positively in both, the origin and destination country, where the cultural differences provide a rewarding experience for both parts.
CIPDH – The SDGs and Cities Handbook. International Human Mobility.
Campaña #Art4GlobalGoals de UNESCO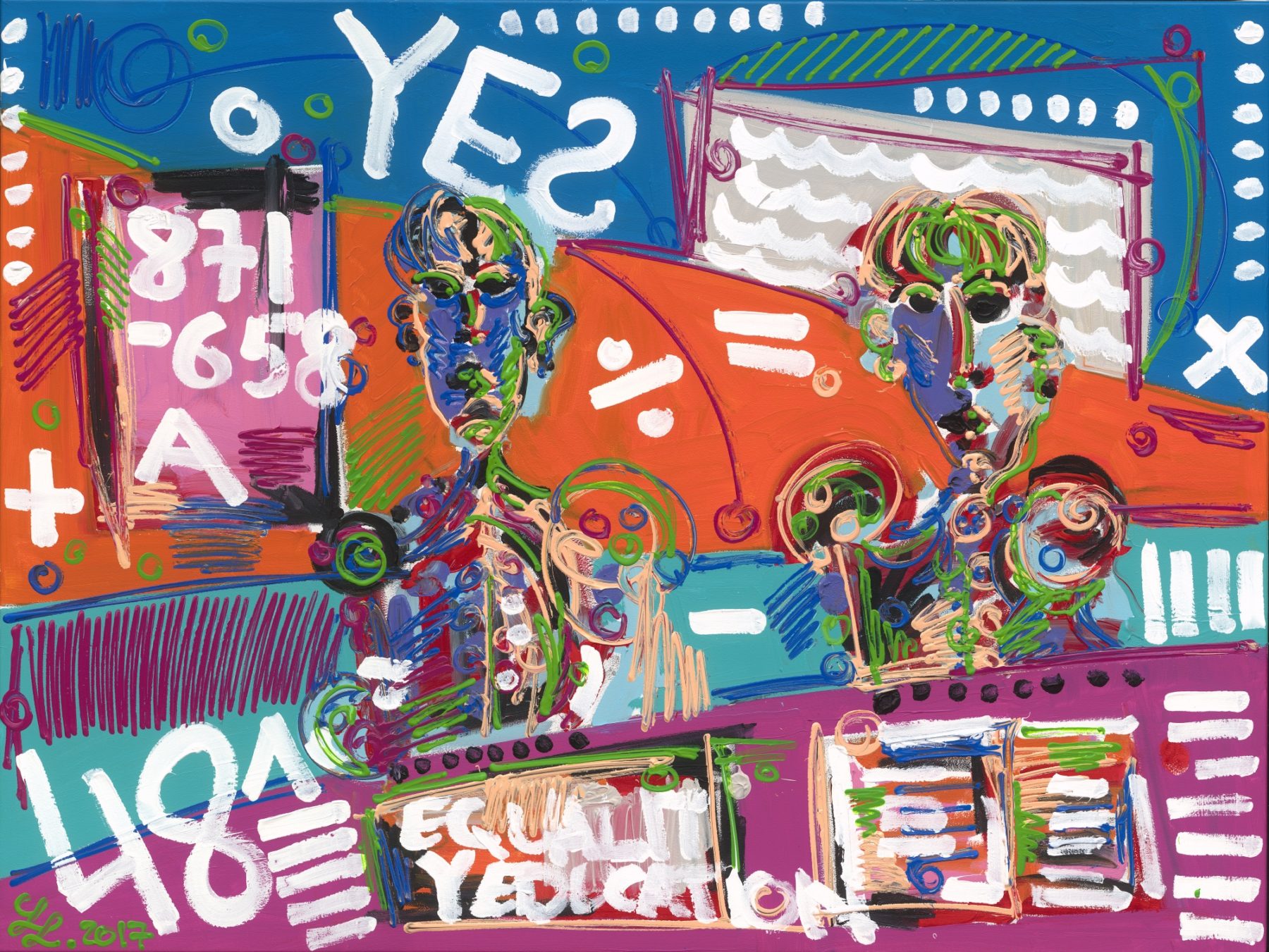 Leon Löwentraut, with his style inspired in Picasso and Basquiat, is one of the most wanted and promising artist of the present day. For the #Art4GlobalGoals, with the support of UNESCO, YOU and Geuer & Geuer Art Foundation, he is currently working in a total of 17 unique tasks that will be used across the world to advertise and visualize the sustainable goals of the world community for 2030. The graphic edition "Quality education" addresses one of these goals and has been published in a limited edition of 50 copies.