One out of three women around the world has suffered physical, mental or sexual violence. As a result of this data, in 2000 the UN set November 25 as a day to recognize this situation and to call for reflection on the need to reverse the social and cultural background that lies behind: historically unequal power relations between man and woman.
The chosen day has its origin in 1981 when organizations and activists from different countries began to protest against gender violence every November 25. The date is a tribute to the memory of the Mirabal sisters, three political activists from the Dominican Republic that were brutally murdered that same day, but in 1960, by order of the dictator Rafael Trujillo (1930-1961).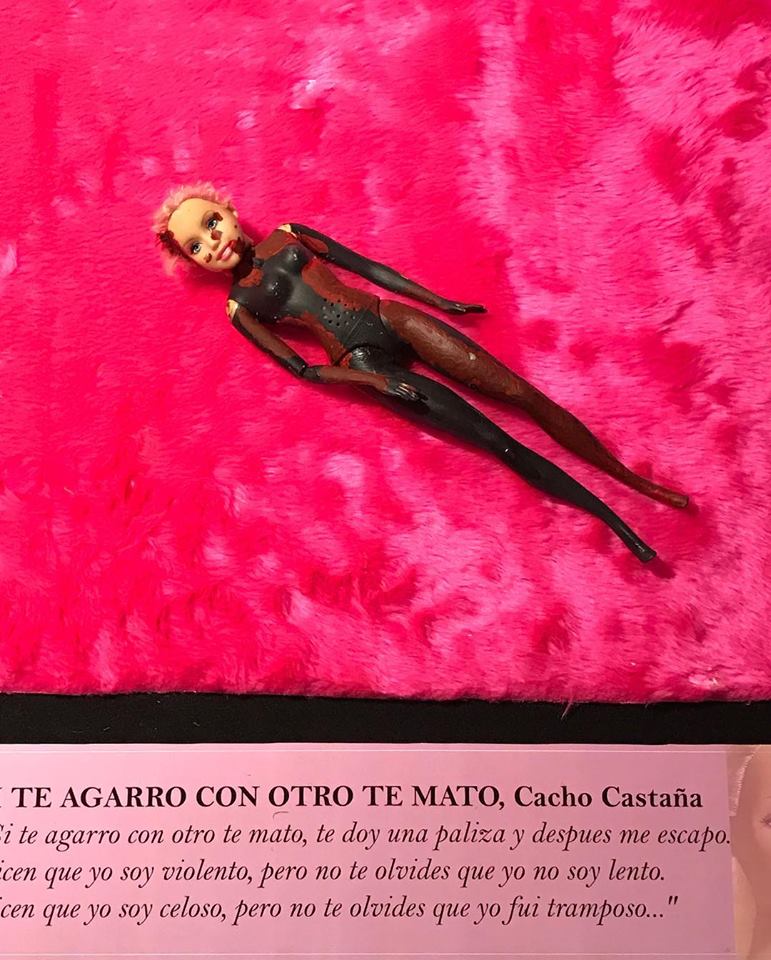 Despite progress made worldwide, such as the Convention on the Elimination of All Forms of Discrimination against Women, adopted by the UN in 1979, it is still a serious problem worldwide. According to data published on the United Nations website, one-third of countries worldwide have not yet banned domestic violence and in 37 States, rapists are not prosecuted if they are married to or subsequently marry the victim. It is not just physical abuse: the Declaration on the Elimination of Violence against Women of 1993 defines violence against women as  "any act of gender-based violence that results in, or is likely to result in, physical, sexual or psychological harm or suffering to women, including threats of such acts, coercion or arbitrary deprivation of liberty, whether occurring in public or in private life."
As a result, the claim by feminist movements and other social groups has grown and achieved greater visibility in public opinion and has been acknowledged by international organizations such as UN Women. Among the most popular collective actions are #MeToo, #TimesUp, #BalanceTonPorc, #NiUnaMenos, #MetooIndia y #HollaBack!; all important movements that have influenced the public opinion and have helped to boost global campaigns aimed to end violence against women.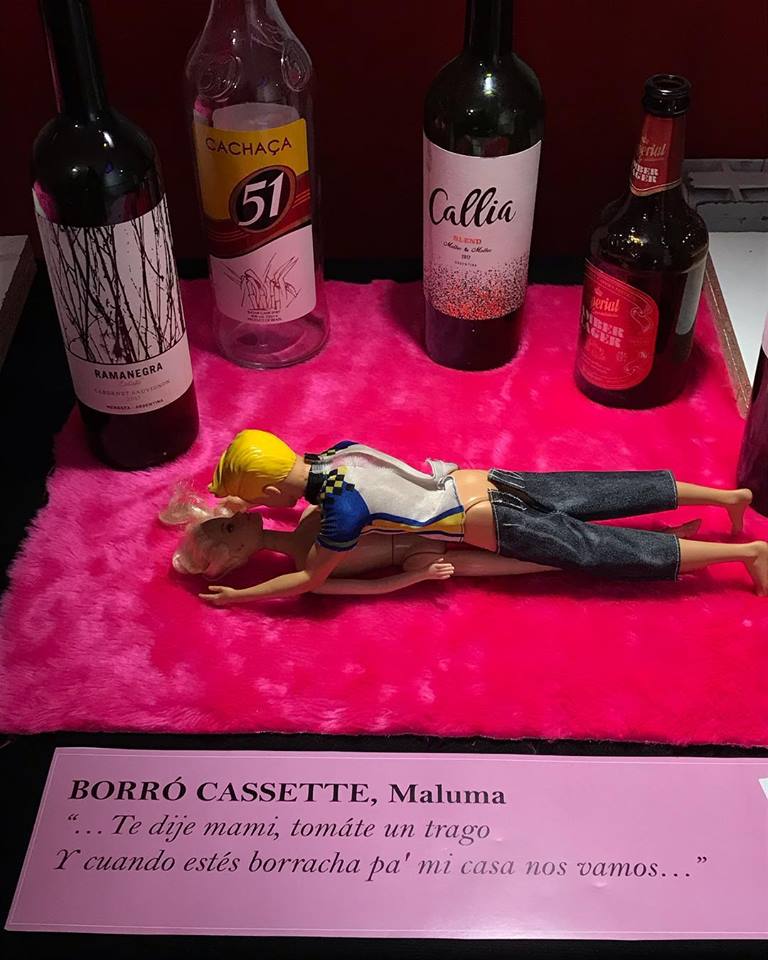 The Violence that We Sing and Do Not Perceive
For decades in Argentina, we would listen to a song played at every party: "If I catch you with someone else, I'll kill you", by singer and songwriter Carlos Cacho Castaña. Its catchy rhythm invited generations to dance, without paying much attention to the lyrics. Many downplayed or laughed at them. It was only a joke, they used to say.
An artistic exhibition of students aged 16 and 17 from Colegio Antonio Berni, an Argentine school, has shown these and other song lyrics by using Barbie and Ken dolls. In the scenes, misogyny and male chauvinism underlying in several popular songs are denaturalized. The strength of said exhibition has gone beyond the school environment and has become viral in social networks, with impact in the leading Argentine media.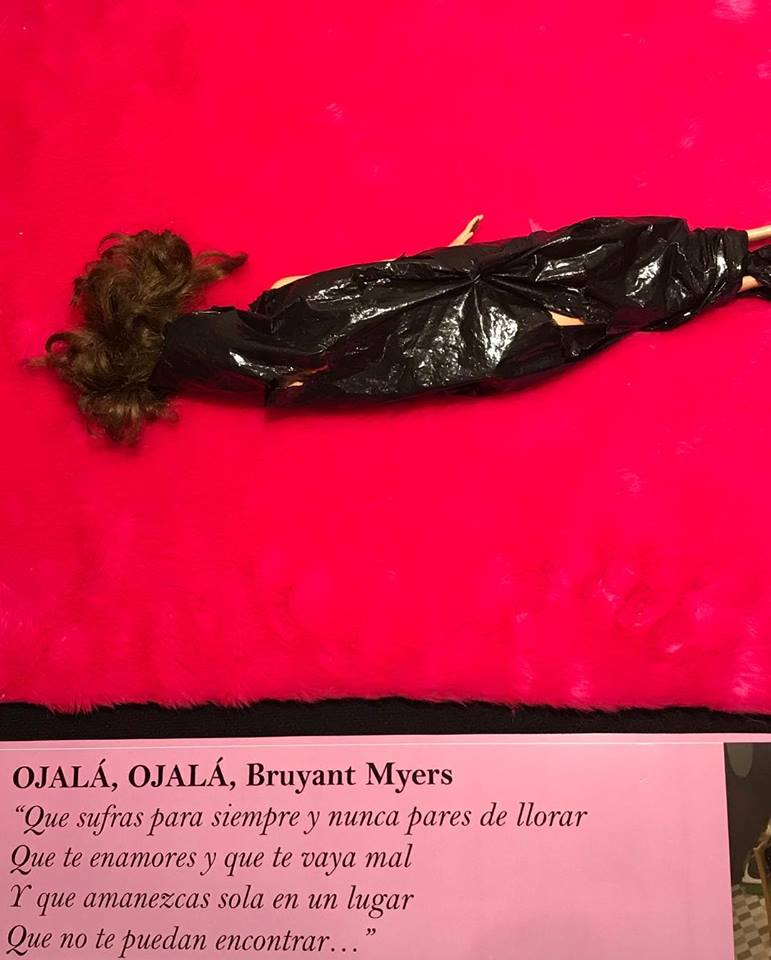 The exhibition is called "Written in Songs" and it is held annually as part of the activities of the subject Health and Adolescence, taught by teacher Carolina de la Fuente within the framework of the Integral Sexual Education Program. The work was especially encouraged by female students who wanted to make violence against women and male sexism visible as a daily issue.
"They were very angry, especially female students, with issues related to femicides. It was a very special year for my course because we started the debate on the decriminalization of abortion. Many girls participated in feminist demonstrations and even in the ones related to NiUnaMenos," explained De la Fuente.
The exhibition was coordinated by Art teacher Nicolas Solezzi, who guided students through the creative process and advised them together with De la Fuente on how to achieve a careful work in relation to content and quality. The result was shocking. Hit songs (some may be checked in this article) from well-known singers and groups such as Maluma, Pimpinela and Romeo Santos were shown in scenes and, unavoidably, they lead us to rethink some lyrics that many people sang or sing every day.